United States Categories
Justice News
Posted by Joan Russow
Thursday, 21 June 2018 10:18
Photo taken on June 20 World Refugee Day  on the Steps of the BC Legislature
The United States is the only country that has not ratified the Convention on the Rights of the Child
Under the Convention on the Rights of the Child is the recognition of the inherent dignity and of the equal and inalienable rights of all members of the human family is the foundation of freedom, justice and peace in the world:  (Convention On the Rights of the child)
1.  To not detain refugee claimants (and other immigrants) as a matter of routine, for lengthy periods of time because they lack money or family is unable to post bond. The UNHCR has published guidelines on the detention of asylum seekers objecting to such detention. The concern is that the grounds and powers of arrest result in abuses of fundamental human rights. powers of arrest result in abuses of fundamental human rights.
In a debate,  a Trump supporter exclaimed that Trump would be a hero if he anounced that the children would no longer be separated from their parents, his opponent said that is like praising the arsonist who put out the fire [given it was Trump who initially gave the zero Tolerance edict]
Last Updated on Friday, 22 June 2018 09:45
Earth News
Posted by Joan Russow
Monday, 18 June 2018 06:44
Toxic chemicals linked to brain disorders in children
A recent study indicates that children's exposure to certain chemicals, including some pesticides, may trigger disabilities such as autism, attention-deficit hyperactivity disorder, and dyslexia. 
https://news.harvard.edu/gazette/story/2014/02/toxic-chemicals-linked-to-brain-disorders-in-children/
BY Karen Feldscher
HSPH Communications
February 14, 2014
Toxic chemicals may be triggering recent increases in neurodevelopmental disabilities among children — such as autism, attention-deficit hyperactivity disorder, and dyslexia — according to a new study from Harvard School of Public Health (HSPH) and Icahn School of Medicine at Mount Sinai. The researchers say a new global prevention strategy to control the use of these substances is urgently needed.
The report will be published online Feb. 15 in Lancet Neurology.
Read more...
Justice News
Posted by Joan Russow
Sunday, 17 June 2018 07:24
Trump repeats falsehood that Democrats are to blame for forced family separations at the US-Mexico border
Ellen Cranley and Michelle Mark
http://uk.businessinsider.com/trump-falsely-claims-democrats-border-family-separations-immigration-2018-6
trump red tie white house pressEvan Vucci/AP
President Donald Trump repeated a false claim that Democrats are behind his administration's "zero-tolerance" policy that separates families at the US-Mexico border.
US immigration law does not require families to be split up at the border
Attorney General Jeff Sessions announced the policy in May.
New immigration legislation introduced by House Republicans Friday does nothing to change the policy.
Almost 2,000 children have reportedly been separated from their families at the border over six weeks under the policy.
President Donald Trump repeated a false claim in a tweet Saturday that blames Democrats for the policy of separating immigrant parents from their children upon crossing the southern border between the US and Mexico.
Read more...
Justice News
Posted by Joan Russow
Friday, 01 June 2018 09:07
From the 2004 archives 
By Joan Russow (PhD)
Global Compliance Research Project
Victoria, Canada
December 2nd, 2004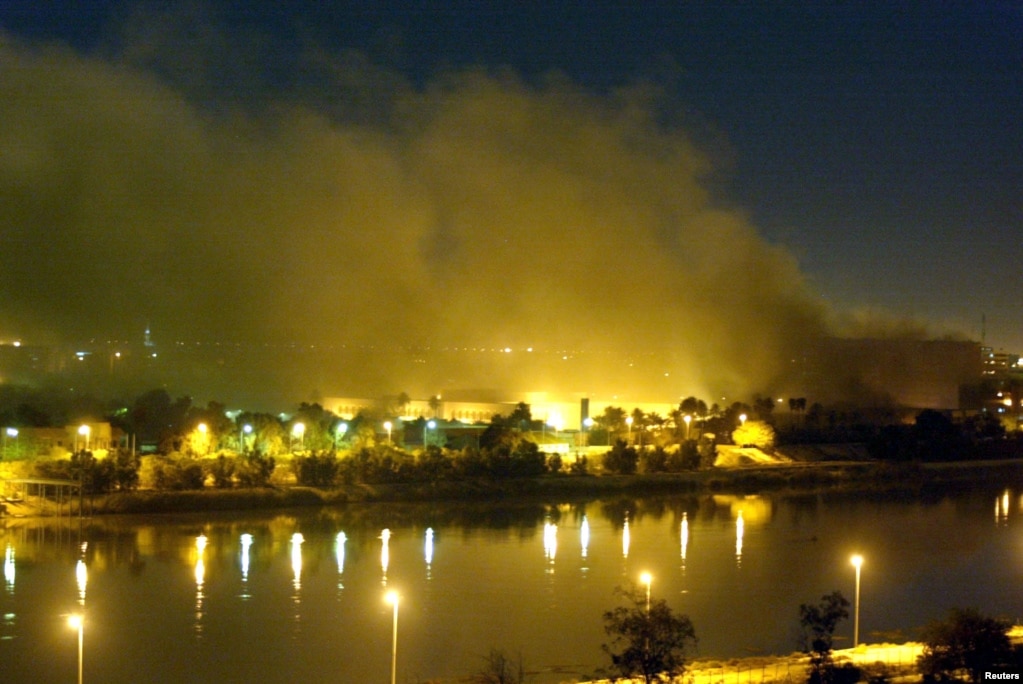 Shock and Awe march 2003
US MUST ELIMINATE ITS CONTRIBUTION TO GLOBAL INSECURITY AND FURTHER TRUE SECURITY: COMMON SECURITY
The Global Community could stand in support of global common security or be coerced into supporting the US in its long standing and accelerating contribution to global militarism and global insecurity. Common security can only be achieved if there is a concerted international effort to eliminated the complexity and interdependence of the actions that have led to global insecurity
Actions by the US, and other states, by corporations, by institutions, and individuals have provoked directly or indirectly conflict around the world that have increase global insecurity.
The US administration and US corporations aided and abetted by institutions and individuals, have contributed to global insecurity
(i)  Engaged in covert and overt "Operations" against independent states; from "Operation Zapata", and "Operation Northwoods" against Cuba, through "Operation Condor" in Chile, through years of euphemistic operations such as "Operation Just Cause" against Panama and more recently "Operation enduring freedom" against Afghanistan, and "Operation Iraqi Freedom" against Iraq
(ii) Promoted the spread of Evangelical Christianity around the world, undermining local indigenous cultures, and instilling fear through the dangerous, and absurd belief in the "rapture", "Armageddon" and "left behind" and denigrating other established beliefs and practices and catered to the fundamentalists inspired by Ed McAteer, recently raptured, who in 1983 stated that "nuclear weapons are part of God's design; and promulgated "premillennial dispensationalism "end times" scenario which has serious irreversible consequences.
Last Updated on Friday, 01 June 2018 10:23
Read more...
Justice News
Posted by Dragonslayer
Wednesday, 23 May 2018 19:17
Donald Trump has been blocking those who criticized him on Twitter. A Judge told him to unblock them because blocking them is infringing on their first amendment rights to free speech.

Does this mean that since he is refusing to do so that he is making Twitter complicit in infringing on first amendment rights?

Should Twitter block Trump's twitter account? Should the judge yank Twitter's business licence and criminally charge Twitter if it continues to allow Trump to use Twitter to break the law?
Last Updated on Wednesday, 23 May 2018 19:35
<< Start < Prev 1 2 3 4 5 6 7

8

9 10 Next > End >>


Page 8 of 231