United States Categories
Justice News
Posted by Joan Russow
Monday, 25 May 2020 10:18
For immediate release: May 25, 2020
Absolutely Unacceptable: Resumed Nuclear Explosive Testing
The Annual General Meeting (AGM) of the Abolition 2000 Global Network to Eliminate Nuclear Weapons on May 23 unanimously adopted a statement condemning recent reports of White House discussions to resume nuclear weapons testing.  As a result of the Covid-19 pandemic Abolition 2000 had to take the unprecedented step of holding its AGM online, allowing participants from some 40 countries to join.
The statement (full text below) warns that resumed US testing of nuclear weapons would inevitably lead to resumption of testing by other nations.  Such testing would, in any case, be in contravention of the Comprehensive Test Ban Treaty, signed by the United Stated in 1996, yet pending entry-into-force.
John Burroughs, Executive Director of the Lawyers Committee on Nuclear Policy, and one of the statement's drafters said, "Testing of nuclear weapons evokes nuclear apocalypse, as in the days of US-Soviet brinksmanship. It must not be resumed. At the same time, we must recognize that the capabilities for apocalypse remain in place, and are being maintained and improved in the absence of nuclear explosive testing. This too must be brought to an end."
Last Updated on Monday, 25 May 2020 10:24
Read more...
Earth News
Posted by Joan Russow
Saturday, 23 May 2020 16:57
The Arkema chemical plant near Houston caught fire after Hurricane Harvey in 2017, forcing an evacuation.
In 2017, Hurricane Harvey soaked Houston with record-setting downpours. At the nearby Arkema chemical plant, flooding knocked out the power and disabled refrigeration systems that were cooling hazardous chemicals.
The chemicals decomposed and combusted, and the trailers where they were stored caught fire. More than 200 nearby residents were evacuated for an entire week.
Last Updated on Monday, 25 May 2020 11:30
Read more...
Justice News
Posted by Joan Russow
Friday, 15 May 2020 14:38
Demonstrators take part in an American Patriot Rally on the steps of the Michigan State Capitol in Lansing last month.
Demonstrators take part in an American Patriot Rally on the steps of the Michigan State Capitol in Lansing last month.Credit...Jeff Kowalsky/Agence France-Presse — Getty Images
Most Americans support the lockdowns and want the government to bring the coronavirus under control before opening up the economy. But "most" is not "all," and a small minority is eager to end all the restrictions now, even as the virus spreads and Covid-19 caseloads continue to grow.
A small faction of that minority has taken to the streets in vocal opposition to stay-at-home measures and the politicians responsible for them. They carry guns and wave Confederate flags and denounce virus mitigation strategies as "tyranny," an imposition on their liberty to shop, consume and do as they please.
The vast majority of these protesters — like the vast majority of those who want to prematurely reopen the economy — are white. This is in stark contrast to the victims of Covid-19 (who are disproportionately black and brown), as well as those who have lost their jobs as a result of the pandemic (who are also disproportionately black and brown), as well as those who have been or will be forced to work — or work more — as a result of reopening (the service workers and laborers who are again disproportionately black and brown).
Last Updated on Friday, 15 May 2020 14:45
Read more...
PEJ Events
Posted by Joan Russow
Tuesday, 05 May 2020 18:42
By Gregory Jaczko
The danger from climate change no longer outweighs the risks of nuclear accidents. Gregory Jaczko served on the Nuclear Regulatory Commission from 2005 to 2009, and as its chairman from 2009 to 2012. The author of "Confessions of a Rogue Nuclear Regulator," he is the founder of Wind Future LLC and teaches at Georgetown University and Princeton University.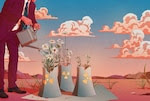 Nuclear power was supposed to save the planet. The plants that used this technology could produce enormous amounts of electricity without the pollution caused by burning coal, oil or natural gas, which would help slow the catastrophic changes humans have forced on the Earth's climate. As a physicist who studied esoteric properties of subatomic particles, I admired the science and the technological innovation behind the industry. And by the time I started working on nuclear issues on Capitol Hill in 1999 as an aide to Democratic lawmakers, the risks from human-caused global warming seemed to outweigh the dangers of nuclear power, which hadn't had an accident since Chernobyl, 13 years earlier.
By 2005, my views had begun to shift.
Last Updated on Tuesday, 05 May 2020 21:57
Read more...
Justice News
Posted by Joan Russow
Friday, 27 March 2020 06:07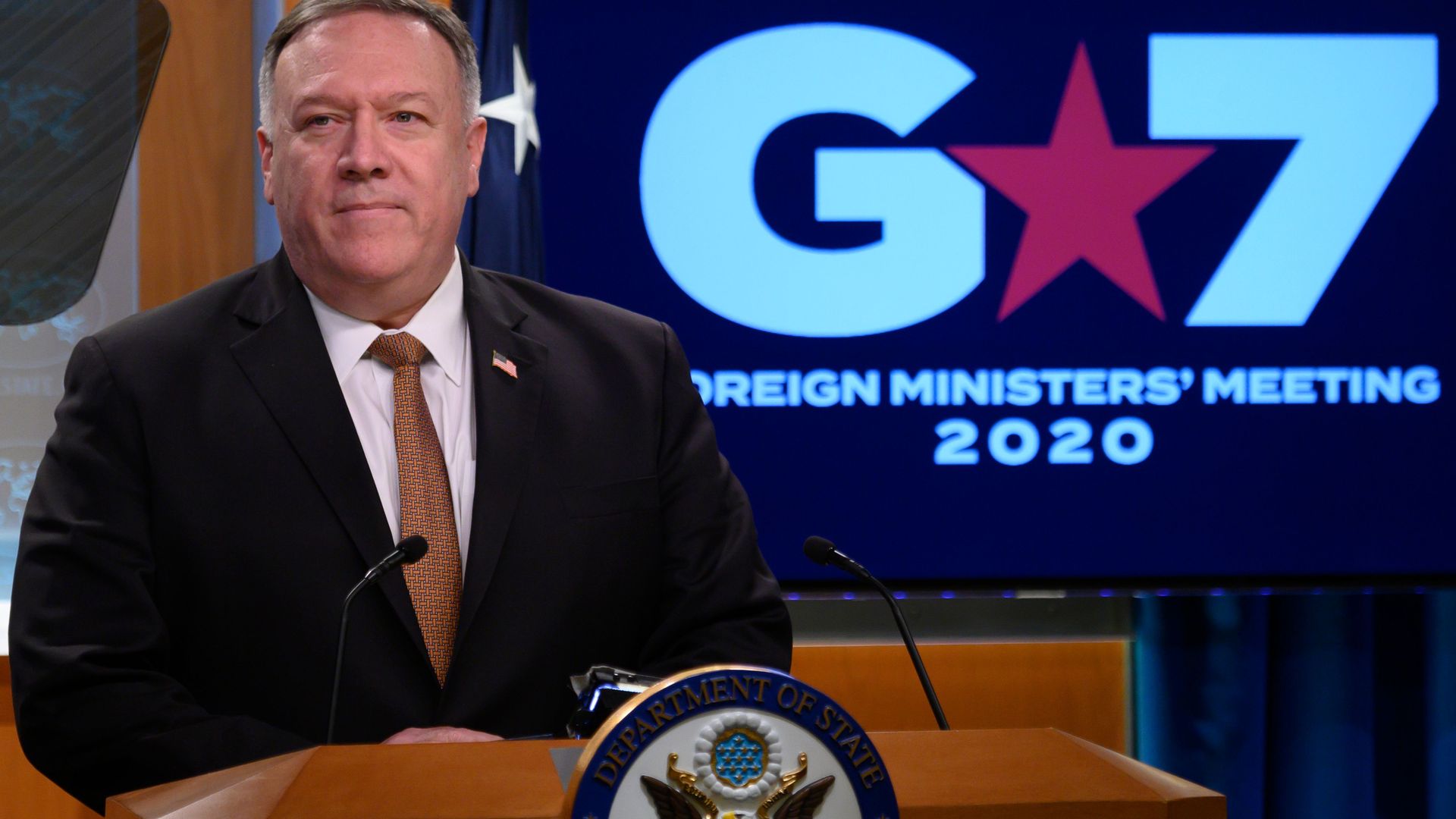 Pompeo briefs reporters Wednesday. Photo: Andrew Caballero-Reynolds/AFP via Getty Images
Foreign ministers of the G7 countries failed to agree to a joint statement following a video conference Wednesday in part because the Trump administration insisted the statement refer to COVID-19 as the "Wuhan virus," Der Spiegel first reported and multiple U.S. outlets have confirmed.
Why it matters: The world's two most powerful countries are in a battle of narratives over the pandemic, with some in Beijing spreading disinformation about its origins and U.S. officials like Secretary of State Mike Pompeo increasingly blaming the Chinese government.
The phrase "Wuhan virus" has not been adopted by other countries, and G7 members considered it needlessly antagonistic.

The countries ultimately agreed on a common set of principles and actions to confront the coronavirus, and each released their own statements after the video conference.
<<

Start

<

Prev

1

2 3 4 5 6 7 8 9 10 Next > End >>


Page 1 of 231