United States Justice Articles
Justice News
Posted by Joan Russow
Thursday, 09 March 2017 21:03
Citing new analysis, Bernie Sanders and other lawmakers introduce Corporate Tax Dodging Prevention Act
Undercutting President Donald Trump's assertion that U.S. corporate taxes are too high—the justification for his and Republican leaders' pitches to lower the business tax rate—a new report finds that many profitable American companies pay far less than the 35 percent often cited by lobbyists and GOP officials.
Last Updated on Thursday, 09 March 2017 21:14
Read more...
Justice News
Posted by Joan Russow
Wednesday, 08 March 2017 14:55
By JoanRussow PhD
Global Compliance Research Project
Getty Images
After the large Women`s rally which mostly countered Trumps militaristic`, xenophobic, misogynist behaviour, the mainstream media questioned: Well, what do women want?
ùùùùùùf
Perhaps Women wish to redefine security as "true security"
"True security exists when all are secure, through "common security" (Olof Palme, 1982) whose objectives could be extended to include but not limited to the following:
to achieve a state of peace, and disarmament; through  reallocation of military expenses and delegitimization of war; (ii) to promote and fully guarantee respect for human rights including  labour rights, civil and political rights, indigenous rights, social and cultural rights – right to food, to housing, to safe drinking water and sanitation , right to education and right to universally accessible not for profit health care system; (iii) to ensure the preservation, conservation and protection of the environment, the respect for the inherent worth of nature beyond human purpose, to reduce the ecological footprint and to move away from the current model of unsustainable and excessive overconsumption (iv) to enable socially equitable and environmentally sound employment, energy and transportation,
Last Updated on Thursday, 22 March 2018 07:30
Read more...
Justice News
Posted by Dragonslayer
Monday, 06 March 2017 13:18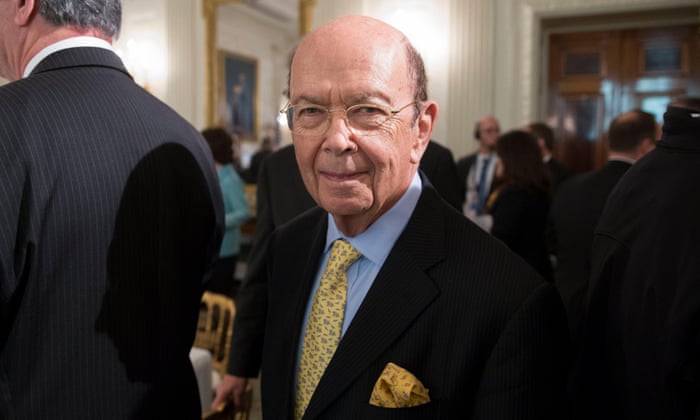 Stephanie KirchgaessnerTuesday 28 February 2017 01.18 GMT First published on Monday 27 February 2017 18.47 GMT
Here is link to the Guardian article:" White House accused of blocking information on bank's Trump-Russia links" published by the Guardian
We believe this is the tip of the "their there" that will end the Trump Presidency.
From the Guardian: - Please donate to them on their website - Dragonslayer
Guardian:...
The White House has been accused of withholding information from Congress about whether Donald Trump or any of his campaign affiliates have ever received loans from a bank in Cyprus that is partly owned by a close ally of Russian president Vladimir Putin.
Last Updated on Monday, 06 March 2017 15:27
Read more...
Justice News
Posted by Joan Russow
Thursday, 23 February 2017 09:46
Roberto Savio is co-founder of Inter Press Service (IPS) news agency and its President Emeritus. He is also publisher of OtherNews.
ROME, Feb 21 2017 (IPS) - Let us stop debating what newly-elected US President Trump is doing or might do and look at him in terms of historical importance. Put simply, Trump marks the end of an American cycle!
Like it or not, for the last two centuries the entire planet has been living in an Anglophone-dominated world. First there was Pax Britannica (from the beginning of the 19th century when Britain started building its colonial empire until the end of the Second World War, followed by the United States and Pax Americana with the building of the so-called West).
The United States emerged from the Second World War as the main winner and founder of what became the major international institutions – from the United Nations to the World Bank and the International Monetary Fund (IMF) – with Europe reduced to the role of follower. In fact, under the Marshall Plan, the United States became the force behind the post-war reconstruction of Europe.
Last Updated on Thursday, 23 February 2017 09:57
Read more...
Justice News
Posted by Joan Russow
Thursday, 02 February 2017 11:53
By Nomi Prins
Irony isn't a concept with which President Donald J. Trump is familiar. In his Inaugural Address, having nominated the wealthiest cabinet in American history, he proclaimed, "For too long, a small group in our nation's capital has reaped the rewards of government while the people have borne the cost. Washington flourished -- but the people did not share in its wealth." Under Trump, an even smaller group will flourish -- in particular, a cadre of former Goldman Sachs executives. To put the matter bluntly, two of them (along with the Federal Reserve) are likely to control our economy and financial system in the years to come.
Infusing Washington with Goldman alums isn't exactly an original idea. Three of the last four presidents, including The Donald, have handed the wheel of the U.S. economy to ex-Goldmanites. But in true Trumpian style, after attacking Hillary Clinton for her Goldman ties, he wasn't satisfied to do just that. He had to do it bigger and better. Unlike Bill Clinton and George W. Bush, just a sole Goldman figure lording it over economic policy wasn't enough for him. Only two would do.
Last Updated on Thursday, 02 February 2017 23:43
Read more...
Justice News
Posted by Dragonslayer
Saturday, 21 January 2017 13:08
Madonna calls for revolution at Women's March in Washington on Jan 21, 2017. The established media cut her speach when she swore at those who said thei march would mean nothing.
Justice News
Posted by Joan Russow
Thursday, 19 January 2017 09:04
New From Trump University Election Rigging 101
By William deBuys

Donald Trump was right. The election was rigged. What Trump got wrong (and, boy, does he get things wrong) is that the rigging worked in his favor. The manipulations took three monumental forms: Russian cyber-sabotage; FBI meddling; and systematic Republican efforts, especially in swing states, to prevent minority citizens from casting votes. The cumulative effect was more than sufficient to shift the outcome in Trump's favor and put the least qualified major-party candidate in the history of the republic into the White House.
Trumpist internet trolls and Trump himself dismiss such concerns as sour grapes, but for anyone who takes seriously the importance of operating a democracy these assaults on the nation's core political process constitute threats to the country's very being. Let's look at each of these areas of electoral interference in detail.

Last Updated on Tuesday, 31 January 2017 00:27
Read more...
Justice News
Posted by Dragonslayer
Friday, 13 January 2017 14:20
Check out this video about Greg Palast on how the presidential election of 2016 was stole...well some of the ways.
Last Updated on Friday, 13 January 2017 14:33
Justice News
Posted by Joan Russow
Monday, 05 December 2016 12:08
|

 WASHINGTOn  Reuters
http://www.reuters.com/article/usa-trump-tribes-idUSL1N1E00H0
Native American reservations cover just 2 percent of the United States, but they may contain about a fifth of the nation's oil and gas, along with vast coal reserves.
Now, a group of advisors to President-elect Donald Trump on Native American issues wants to free those resources from what they call a suffocating federal bureaucracy that holds title to 56 million acres of tribal lands, two chairmen of the coalition told Reuters in exclusive interviews
The group proposes to put those lands into private ownership - a politically explosive idea that could upend more than century of policy designed to preserve Indian tribes on U.S.-owned reservations, which are governed by tribal leaders as sovereign nations.
Read more...
Justice News
Posted by Joan Russow
Monday, 05 December 2016 08:28
Nine Things Obama Could Do Before Leaving Office to Reveal the Nature of the National Security State By Pratap Chatterjee
In less than seven weeks, President Barack Obama will hand over the government to Donald Trump, including access to the White House, Air Force One, and Camp David. Trump will also, of course, inherit the infamous nuclear codes, as well as the latest in warfare technology, including the Central Intelligence Agency's fleet of killer drones, the National Security Agency's vast surveillance and data collection apparatus, and the Federal Bureau of Investigation's enormous system of undercover informants.
Before the recent election, Obama repeatedly warned that a Trump victory could spell disaster. "If somebody starts tweeting at three in the morning because SNL [Saturday Night Live] made fun of you, you can't handle the nuclear codes," Obama typically told a pro-Clinton rally in November. "Everything that we've done over the last eight years," he added in an interview with MSNBC, "will be reversed with a Trump presidency."
Last Updated on Friday, 09 December 2016 23:46
Read more...
<< Start < Prev 1 2 3 4

5

6 7 8 9 10 Next > End >>