Posted by Joan Russow
Wednesday, 25 May 2016 08:06
CANSEC is Canada's Global Defence and Security Tradeshow, a 2 day event, from 25th May to the 26th May 2016 at the EY Centre in Ottawa, Canada.
- Joan Russow (PhD)
Global Compliance Research Project
"The two-day trade show will be held on May 25-26, 2015, with the business development program extended to a third day, May 30th. CANSEC 2015 will also feature over 53 new exhibit booths, bringing the total number of booths to over 695. Come and join the projected 11,000 registrants and over 30 international delegations and embassies at CANSEC 2016"
Last Updated on Wednesday, 25 May 2016 21:03
Read more...
Posted by Joan Russow
Wednesday, 25 May 2016 07:06
ISTANBUL, Turkey, May 24 2016 (IPS) - The World Humanitarian Summit held in Istanbul on May 23-24, failed to achieve its fund raising goals. With the exception of the German Chancellor Angela Merkel, none from the Group of the richest courtiers or of the UN Security Council attended. And the Summit could not mobilise the much-needed resources it had hoped for.
At the summit's closing session, both Turkish President Recep Tayyip Erdogan and the UN Secretary General Ban Ki-moon expressed strong "disappointment" on the absence of leaders of the most powerful countries.
Last Updated on Wednesday, 25 May 2016 07:17
Read more...
Posted by Joan Russow
Monday, 23 May 2016 16:26
PPREVENTING WAR AND ARMED CONFICT BY MOVING FROM MILITARIZIZED SECURITY TO COMMON SECURITY
ByJoan Russow PhD  Co-ordinator, Compliance Research Project
1230 St Patrick St Victoria BC V8S 4Y4
The fundamental objective of the Charter is to prevent the scourge of war which entails the prevention of armed conflict.
To to implement the first obligation, of the World Humanitarian Summit, to prprevent and end conflict thesummit  must embody the moral imperative  to move from   militarized sesecurity to true security:common security
Rather than abiding by Chapter Vl of the Charter of the United Nations- the peaceful resolution of disputes, Governments have used notion of militarized security which has resulted in years of pretexts for invasion:
For years states have used various pretexts to justify the invasion of and aggression against other  states; For example, the pretext of "human security" was used to justify the invasion of Iraq in 1991, then "humanitarian intervention" was used to justify the invasion of Kosovo;  so-called  "self  Defense" (Art. 51of the UN Charter),  to justify the invasion of Afghanistan in 2001, then  "Pre-emptive/ preventive" attack to justify the invasion of Iraq  in 2003, finally  it was "the responsibility to protect"  to justify the intervention in 'Haiti in 2004, and  the invasion of Libya in 2011. Even in 2013, after all the previous pretexts had been discredited, a new pretext was proposed, the "Will to Intervene" which had just been waiting to be used to justify an intervention future invasion
A REALOCATE MILITARY EXPENSES
B.END CONTINUED RELUCTANCE OF STATES TO IGNORE THE CRIES TO ABOLISH NUCLEAR WEAPONS . 
C. END MISAPPROPRIATION OF SECURITY
D.REDEFINE WHAT CONSTITUTES  SECURITY
COMMON SECURITY MUST TRUMP MILITARIZED SECURITY 
Last Updated on Friday, 27 May 2016 13:05
Read more...
Posted by Joan Russow
Friday, 20 May 2016 19:11
UNITED NATIONS, May 19 2016 (IPS) - While Canada's long-awaited support for the UN Declaration on the Rights of Indigenous Peoples brought hope and celebration last week, it's not yet clear whether the rights of Indigenous people in developing countries harmed by Canadian mining companies will also be included.
The Special Rapporteur on the rights of Indigenous Peoples, Victoria Tauli-Corpuz, told IPS that Canada's support for the Declaration is a "breath of fresh air."
For almost a decade, Ottawa had voted against the Declaration, a global set of collective human rights covering an array of indigenous issues. The Conservative government that was voted out last year claimed that the provision requiring government to consult indigenous groups before making any decision that might impact their way of life or their ability to exercise rights over traditional lands and territories would amount to a indigenous veto on major resource projects. Signing the Declaration would be ignoring the human rights of non-indigenous Canadians, it asserted.
Read more...
Posted by Sue Hiscocks
Monday, 16 May 2016 12:26
The "2016 Earth Chemtrail Summit" was held May 7th at SFU downtown Vacouver.
Featured speaker Elana Freeland addressed the audience of around three hundred, in a power-point presentation on the subject of her book "Chemtrails, Haarp, and the Full Spectrum Dominance of Planet Earth" She illustrated
1 - how the HAARP Project -high frequency active auroral research project has been expanded to include 50 installations in 2013...
2 - Chemtrails - 'persistent jet trails' containing harmful metallicparticles suce as barium and aluminum rain down in nanoparticles modifying the weather, reducing sunshine, altering precipitation and weather patterns, creating man-made clouds.
3 - These 'ionosperic heaters torque the chemtrails and unnaturally heat up the planet in endless military experiments' (p.11).
Last Updated on Monday, 16 May 2016 12:56
Read more...
Posted by Joan Russow
Thursday, 12 May 2016 07:41
BY LAWRENCE WITTNER | MARCH 21, 2016
http://billmoyers.com/story/the-trillion-dollar-question-the-media-have-neglected-to-ask-presidential-candidates/
The American people will be footing the bill — but, by and large, they haven't heard much about our country's planned trillion-dollar nuclear weapons upgrade.
A deactivated Titan II nuclear ICMB is seen in a silo at the Titan Missile Museum on May 12, 2015 in Green Valley, Arizona. - Brendan Smialowski/AFP/Getty Images
This post originally appeared at History News Network.
Isn't it rather odd that America's largest single public expenditure scheduled for the coming decades has received no attention in the 2015-2016 presidential debates?
The expenditure is for a 30-year program to "modernize" the US nuclear arsenal and production facilities. Although President Obama began his administration with a dramatic public commitment to build a nuclear weapons-free world, that commitment has long ago dwindled and died. It has been replaced by an administration plan to build a new generation of US nuclear weapons and nuclear production facilities to last the nation well into the second half of the 21st century. This plan, which has received almost no attention by the mass media, includes redesigned nuclear warheads, as well as new nuclear bombers, submarines, land-based missiles, weapons labs and production plants. The estimated cost? $1,000,000,000,000.00 — or, for those readers unfamiliar with such lofty figures, $1 trillion.
Last Updated on Tuesday, 24 May 2016 17:07
Read more...
Posted by Joan Russow
Tuesday, 10 May 2016 07:33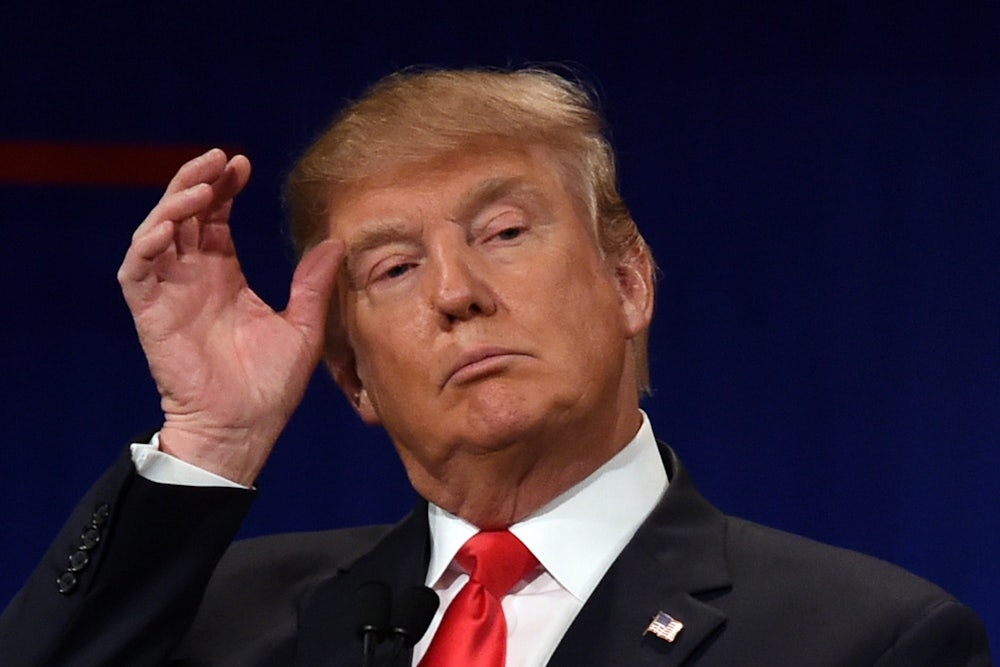 Timothy A. Clary/Getty Images
Donald Trump's Finance Chair Is the Anti-Populist From Hell
Steve Mnuchin specialized in fraudulent foreclosures during the heart of the Great Recession. Power to the people.
https://newrepublic.com/article/133368/donald-trumps-finance-chair-anti-populist-hell
May 9, 2016
Donald Trump's first major staff selection since securing the Republican nomination, national finance chairman Steven Mnuchin, co-founded and manages the hedge fund Dune Capital. Not only did he make partner at Goldman Sachs, so did his father in the 1960s. With over 30 years of experience at the top levels of finance, Mnuchin was present for every recent major banking innovation, including those that brought the country to the brink of economic collapse.
Last Updated on Tuesday, 10 May 2016 07:38
Read more...
Posted by Joan Russow
Monday, 09 May 2016 10:23
http://www.telegraph.co.uk/news/2016/05/07/trump-university-fraud-allegations-raise-questions-over-his-suit/
It was billed as the chance to become the new Donald Trump, the opportunity to follow in the mogul's footsteps and make a fortune in property.
According to one estimate, 7,000 students thought this was a good idea and signed up for a course at "Trump University" where, they hoped to learn the investment secrets of "the most celebrated entrepreneur on earth".
Read more...
Posted by Joan Russow
Monday, 09 May 2016 07:12
By Thalif Deen
UNITED NATIONS, May 8 2016 (IPS) - The Food and Agriculture Organisation (FAO) believes that ongoing military conflicts, which have also devastated agricultural crops and livestock, are one of the primary causes of food shortages in war zones in Africa and the Middle East.
FAO Director-General Jose Graziano da Silva pointedly says "there can be no peace without food security and no food security without peace."
Read more...
Posted by Joan Russow
Monday, 09 May 2016 07:06
American Power Under Challenge Masters of Mankind (Part 1)
By Noam Chomsky
This piece, the first of two parts, is excerpted from Noam Chomsky's new book, Who Rules the World?politan Books. Part 2 will be posted on Tuesday morning.
When we ask "Who rules the world?" we commonly adopt the standard convention that the actors in world affairs are states, primarily the great powers, and we consider their decisions and the relations among them. That is not wrong. But we would do well to keep in mind that this level of abstraction can also be highly misleading.
Last Updated on Tuesday, 24 May 2016 17:27
Read more...
Posted by Joan Russow
Thursday, 21 April 2016 10:51
SDG Goal 13 Climate Change; urgent means urgent
At Cop 21, Ban ki-Moon urged states to negotiate with a "global vision"
not with national vested interests. (A paraphrase of his statement at a COP21press conference)
There is an unclear relationship between the UNFCCC and what came out of Paris. Unless the voluntary contributions become revised and firm commitments, made to address the global carbon budget and to keep well below 1.5 degrees, the Paris Agreement will undermine Article 2 of the UNFCCC, (stabilization of greenhouse gas concentrations in the atmosphere at a level that would prevent dangerous anthropogenic interference with the climate system.)
Last Updated on Monday, 09 May 2016 07:11
Read more...
<<

Start

<

Prev

1

2 3 4 Next > End >>


Page 1 of 4