Posted by Joan Russow
Friday, 05 February 2016 13:42
By Joan Russow
Global Compliance Research Project
At cop21, The IAEA was continuing the promotion of Nuclear energy:
 Nuclear power can make a "significant contribution" to combatting climate change - "one of the most important environmental challenges facing the world today" - while providing energy for economic growth, according to the International Atomic Energy Agency (IAEA).
The IAEA yesterday announced the publication of its report entitled Climate Change and Nuclear Power 2015. The annual publication, it says, "provides a comprehensive review of the potential role of nuclear power in mitigating global climate change and its contribution to other economic, energy and environmental challengers." The report also looks at the economics of nuclear energy, safety, waste management and non-proliferation.
Last Updated on Friday, 05 February 2016 13:50
Read more...
Posted by Joan Russow
Thursday, 04 February 2016 13:22
Excerpt from a submission to the 2005 Senate Committee on anti- terrorism
By Joan Russow PhD
Global Compliance Research Project
The intelligence community appears to be inept at assessing what constitutes real national and international threats to security. This ineptitude was confirmed recently at a colloquium, entitled the 'Challenges of Security Intelligence Review Committee SIRC'. An official from SIRC acknowledged the following:
In assessing the distinction between those who have a disagreement with politics and those who are deemed to be terrorists...Police agencies are not good at making that distinction and err on the side of security "."Our Intelligence community came out of a cold war culture. We are in a very different world. There is a lot of catch up. We have to have the ability to identify clearly this distinction. If we don't do this we are threatening the fabric of the civil liberties of Canadians.
Last Updated on Thursday, 04 February 2016 15:42
Read more...
Posted by Joan Russow
Wednesday, 03 February 2016 07:13
KUALA LUMPUR, Malaysia, Feb 2 2016 (IPS) - A new paper* on the implications of the Trans-Pacific Partnership (TPP) Agreement for New Zealand examines key economic issues likely to be impacted by this trade agreement. It is remarkable how little TPP brings to the table. NZ's gross domestic product will grow by 47 per cent by 2030 without the TPP, or by 47.9 per cent with the TPP. Even that small benefit is an exaggeration, as the modelling makes dubious assumptions, and the real benefits will be even smaller. If the full costs are included, net economic benefits to the NZ economy are doubtful. The gains from tariff reductions are less than a quarter of the projected benefits according to official NZ government modelling. Although most of the projected benefits result from reducing non-tariff barriers (NTBs), the projections rely on inadequate and dubious information that does not even identify the NTBs that would be reduced by the TPP!
Read more...
Posted by Joan Russow
Wednesday, 03 February 2016 05:10
By Oliver Tickell
1st February 2016
Aedes Aegypti mosquito feeding on human blood. This is the species that transmits Zika, and that was genetically engineered by Oxitec using the piggyBac transposon. Photo: James Gathany via jentavery on Flickr (CC BY).


These 'promiscuous' transposons have found special favour with genetic engineers, whose goal is to create 'universal' systems for transferring genes into any and every species on earth. Almost none of the geneticists has considered the hazards involved.

In Brazil's microcephaly epidemic, one vital question remains unanswered: how did the Zika virus suddenly learn how to disrupt the development of human embryos? The answer may lie in a sequence of 'jumping DNA' used to engineer the virus's mosquito vector - and released into the wild four years ago in the precise area of Brazil where the microcephaly crisis is most acute.
Read more...
Posted by Joan Russow
Wednesday, 03 February 2016 05:04
POSTED 
Lower oil prices means the oil patch's pain is a geothermal company's gain. Will the Alberta government take note?
With demand for drilling rigs and oil sands workers on the decline, opportunity awaits in Canada's nascent geothermal industry.
The job losses related to $55-a-barrel oil could be as high as 23,000 this year as Alberta's oil patch adjusts to new market realities.
That was the recent warning from the Canadian Association of Oilwell Drilling Contractors, which predicted that the number of active drilling rigs in service will fall to an average of 203 a day in 2015 from 370 a day last year – a 41 per cent drop.
Last Updated on Wednesday, 03 February 2016 05:06
Read more...
Posted by Joan Russow
Wednesday, 03 February 2016 04:54
BY BEN PARFITT, SPECIAL TO THE VANCOUVER SUN
JANUARY 28, 2016
Last Updated on Wednesday, 03 February 2016 04:59
Read more...
Posted by Joan Russow
Saturday, 30 January 2016 13:15
by Joan Russow, Global Compliance Research Project
The Secretary General, Ban Ki-Moon,urged the states to negotiate with a global vsion, not a with a specific national vision
  In the COP21 Preamble was the following:
"climate change represents an urgent and potentially irreversible threat to human society and the planet"
yet was there 'a global vision and was the urgency addressed in COP 21
There were systemic constraints preventing the global urgency of climate change:
1. The two degree fallacy - "At 2 degrees the poor the disenfranchised and the vulnerable would not survive, at 1.5, they might" (COP15, IPCC PRESS CONFERENCE)
2.   Some states are more equal than others, and that the forests that are left are to offset our emissions
Last Updated on Saturday, 30 January 2016 15:02
Read more...
Posted by Joan Russow
Thursday, 21 January 2016 11:55
byTony Manno posted Jan 19, 2016Stand with Freda Huson & Unist'ot'en.
 

http://www.yesmagazine.org/planet/big-oil-and-gas-want-them-out-but-one-small-clan-is-standing-up-to-pipeline-expansion-20160119?utm_source=Sightline%20Institute&utm_medium=web-email&utm_campaign=Sightline%20News%20Selections

Big Oil and Gas Want Them Out, But One Small Clan is Standing Up to Pipeline Expansion

A First Nations clan is bringing pipeline projects to a grinding halt—simply by occupying their traditional lands.

Tony Manno posted Jan 19, 2016

Down a logging road in northern British Columbia, signs of modern life slowly disappear. Blue, snow-capped mountains fill the landscape, their yellowed forests bearing the scars of clear-cutting and the ravenous pine beetle, while the road begins to mimic the path of a river. 

Forty miles into the wilderness, visitors reach a bridge checkpoint: an entrance into Unist'ot'en territory. A young man in thick winter gear walks across a bridge to meet them. He asks for names. The volunteer communicates by radio to the clan's spokesperson, who arrives shortly and takes visitors through a protocol used by generations of indigenous peoples to determine entry onto their lands.
Read more...
Posted by Joan Russow
Thursday, 21 January 2016 11:50
Their voices rang loudly and clearly on a grey afternoon in Burnaby, B.C.

 
Grand Chief Stewart Phillip addresses a crowd outside the NEB hearing for Kinder Morgan's Trans Mountain pipeline expansion in Burnaby, B.C. Photo by Elizabeth McSheffrey on Tues. Jan. 19, 2016. 
 

"NEB is a sham!" shouted protesters, swarming the outer lanes of the busy Willingdon overpass at lunch hour on Tuesday. "Trudeau, we said no!" "Kinder Morgan, make my day, take your pipeline, go away!"

Their cries were enhanced with fog horns, drums, whistles and songs, and did not stop until all had reach the doors of the Delta Burnaby Hotel and Conference Centre, where the National Energy Board (NEB) reviewed Kinder Morgan's controversial Trans Mountain pipeline expansionin a formal hearing. They wore face paint, feathers, traditional Indigenous blankets, and expressions ranging from exhilaration to contempt. They vowed not to stop until their case was won.
Read more...
Posted by Joan Russow
Thursday, 21 January 2016 11:40
http://boingboing.net/2016/01/20/independent-economists-tpp-wi.html#more-444398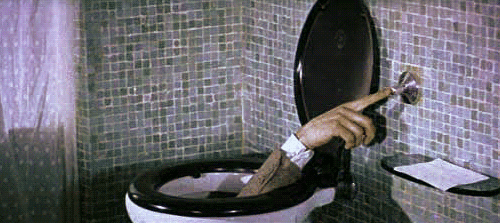 Proponents of the secretly negotiated Trans Pacific Partnership -- which lets companies force governments to get rid of their labor, environmental and safety rules in confidential tribunals -- say it's all worth it because it will deliver growth and jobs to the stagnant economies of the rich world.
Read more...
<<

Start

<

Prev

1

2 3 4 5 6 7 8 9 10 Next > End >>


Page 1 of 11